Hot off the presses from the University Press of Florida
The Market for Mesoamerica: Reflections on the Sale of Pre-Columbian Antiquities is edited by Cara Tremain and myself. An edited volume that explores the ongoing issues involved in the looting, trafficking, and purchasing of unprovenanced Mesoamerican cultural objects.
Even better, if you pre-order before 31 July 2019, you can have the book for 50% off. Just visit this site: http://upf.com/book.asp?id=9780813056449 and use discount code AU719.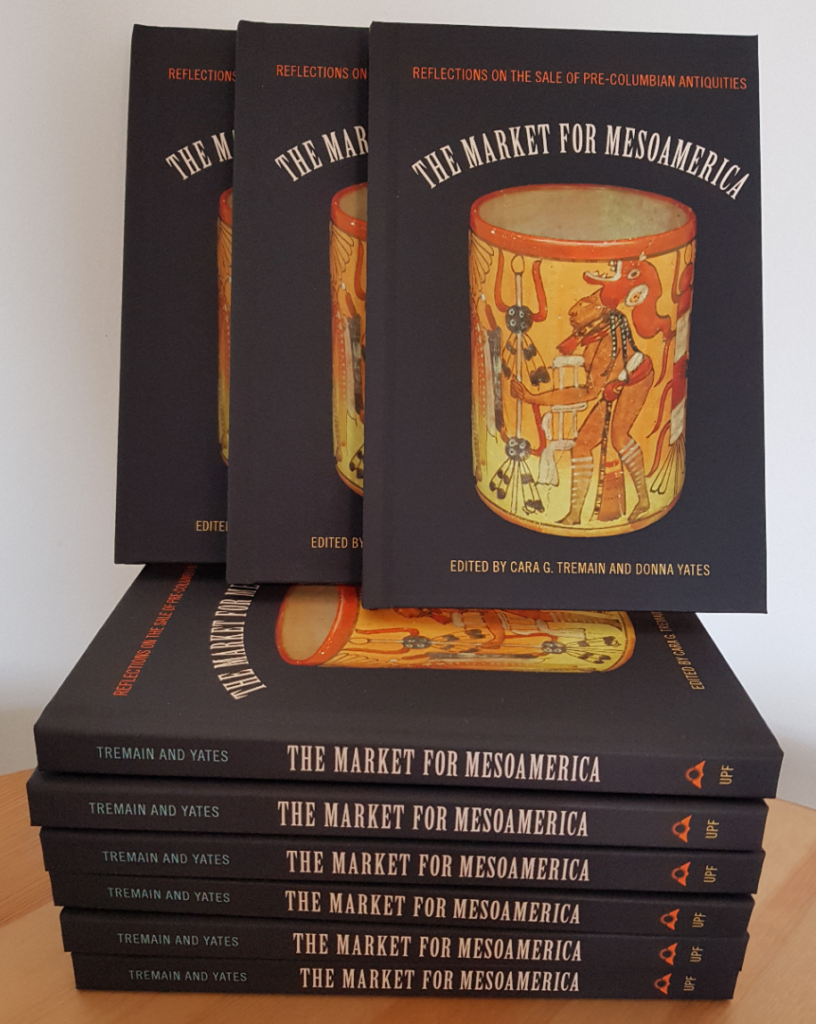 The abstract, you say?
Pre-Columbian artifacts are among the most popular items on the international antiquities market, yet it is becoming increasingly difficult to monitor these items as public, private, and digital sales proliferate. This timely volume explores past, current, and future policies and trends concerning the sales and illicit movement of artifacts from Mesoamerica to museums and private collections. Informed by the fields of anthropology, economics, law, and criminology, contributors critically analyze practices of research and collecting in Central American countries. They assess the circulation of looted and forged artifacts on the art market and in museums and examine government and institutional policies aimed at fighting trafficking. They also ask if and how scholars can use materials removed from their context to interpret the past.

The theft of cultural heritage items from their places of origin is a topic of intense contemporary discussion, and The Market for Mesoamericaupdates our knowledge of this issue by presenting undocumented and illicit antiquities within a regional and global context. Through discussion of transparency, accountability, and ethical practice, this volume ultimately considers how antiquities can be protected and studied through effective policy and professional practice.
And the contributors?
Cara G. Tremain | Donna Yates | Martin Berger | Allison Davis | James Doyle | Rosemary Joyce | Nancy L. Kelker | Guido Krempel | Christina Luke | Sofia Paredes Maury | Adam Sellen