New York's Asia Art Week, usually a depressing festival of pillage, is going a little differently this year. For the past week the US Government has had nearly one major seizure a day. They are taking objects and naming names. It is wonderfully, spectacularly embarrassing for a lot of people who need some embarrassment. They might need some federal trafficking and organized crime charges as well but that might be a bit unlikely.
A researcher can dream.
As regular readers of this site know, I am very, very interested in the particulars of antiquities looting and trafficking in South Asia. It's one of the reasons I started up Stolen Gods, and is certainly the reason why I have spent the past few weeks agonizing over a grant proposal to look at organized idol theft in India and Nepal. These seizures, the result of a long-running investigation into the twisted world of ultra-high-end South Asian antiquities sales, are such treats. I want to pop a bowl of popcorn, sit down, and watch the action.
Oh my gosh what action. It was pretty exciting to see a big seizure from Christie's Auction House last week (see below) and I thought things would probably stop there. One big grab to put the art dealers on their toes. But no. It continues. Seven objects seized from 4 locations and counting. Indeed, yesterday during my course at the University of Glasgow (Curious about antiquities trafficking and art crime? Study with me!), I showed my students the four pieces that had been seized up to that point, urged them to keep following the news and said "fingers crossed for more seizures!"
There were three more objects picked up later that day.
So, just for clarity's sake, I am going to put what has been picked up so far here with a few links for source. No smuggling details in this post, just a running list. Let's go, US ICE. Grab some more!
I'll update this post if any more looted pieces are seized.
---
Christie's Auction House, 11 March 2016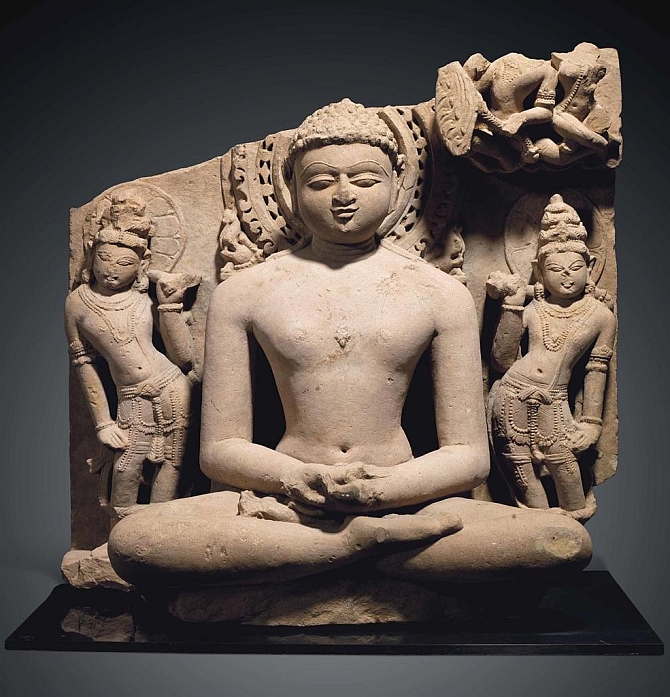 1. "A Buff Sandstone Stele of Rishabhanata, from Rajasthan or Madhya Pradesh, India, in the 10th century A.D, approximately 22 3/8 inches high, and depicting a stele carved with the first Jain Tirthankara (a teacher who preaches dharma) seated in vajrasana (crossed leg pose) and flanked by a pair of standing attendants, and valued at approximately $150,000."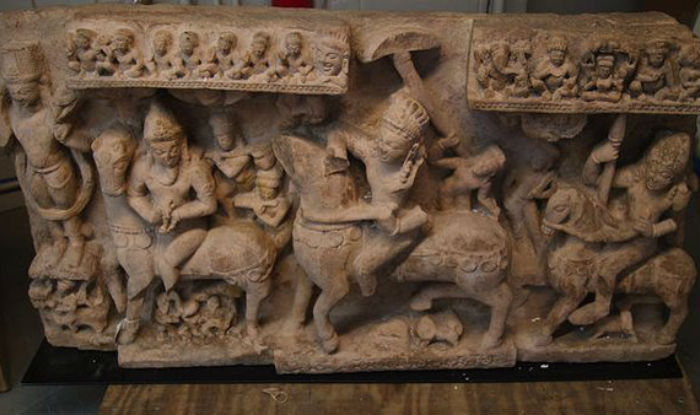 2. "A Buff Sandstone Panel Depicting Revanta and His Entourage, from India, in the 8th Century A.D., approximately 30 by 53 inches, depicting a very rare representation of the equestrian deity, Revanta, a figure of great importance in Hinduism, and valued at approximately $300,000."
Source: ICE recovers stolen Indian artifacts from major auction house ahead of Asia Week New York
---
Arrest of Tatsuzo Kaku; seizure at Maitreya Inc. 19 March
3. [Update!!] Dealer Tatsuzo Kaku of Taiyo Ltd was arrested and charged with criminal possession of a looted 2nd century Buddhapada sculpture stolen from Pakistan in 1982, reports the amazing Chasing Aphrodite.
Wow. Note that Kaku's troubled piece was being shown at a gallery owned by Nayef Homzi who has previously been the subject of investigation in to antiquities crimes.
Kaku "knew it was illegal but that he loved antiquities so much and hated to see them destroyed", employing a classic neutralization technique at his arraignment.
Photo of the Buddha footprint when it surfaces.
---
Intercepted at a port in the New York area, 15 March 2016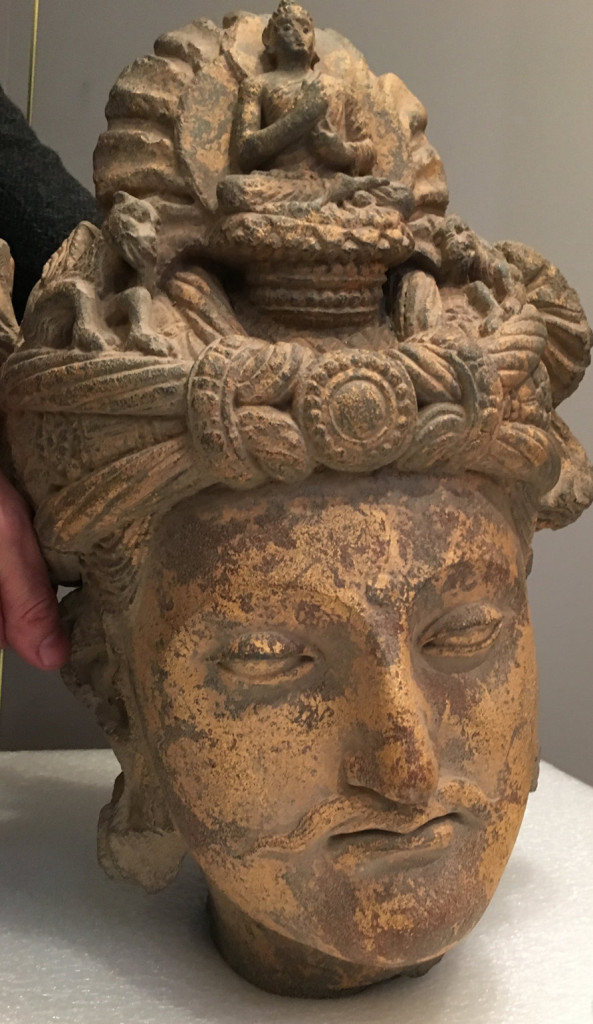 4. "Second century Bodhisattva schist head from the Gandhara civilization and likely looted from a region that is now part of Pakistan."
Source: Federal Agents Seize What They Called an Illicit Antiquity Headed for Asia Week
---
Leonardo Vigorelli, Dalton Somaré art gallery (Milan), housed at Friedman Vallois LLC, 16 March 2016
5. "Eighth-century marble sculpture of the Hindu deities Shiva and Parvati, seated on a tiger skin"
Source: Ancient Statue Is Seized From Manhattan Gallery
---
Nancy Wiener Gallery, 17 March 2016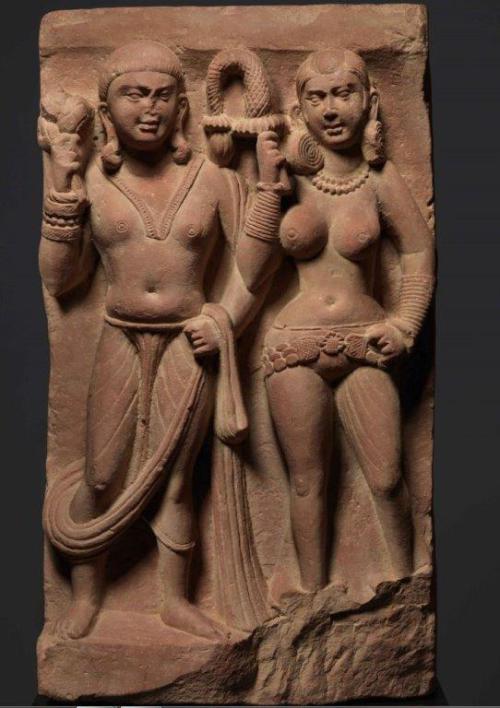 6. "Kushan Relief from Muthra valued at $100,000". Photo via Chasing Aphrodite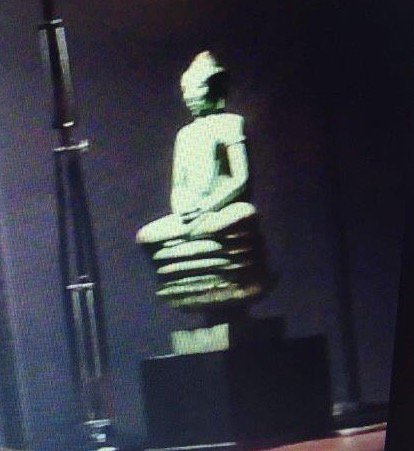 7. "10th Century bronze Buddha from Thailand or Cambodia valued at $850,000". Photo via Chasing Aphrodite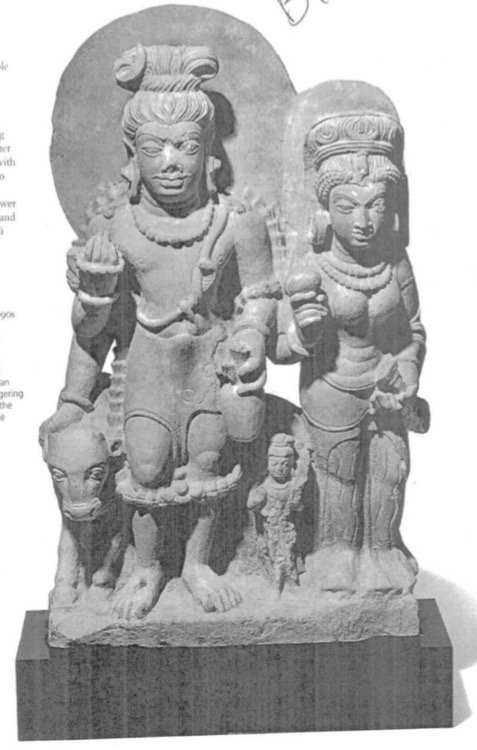 8. "8th Century relief of Shiva and Parvati valued at $35,000". Photo via Chasing Aphrodite
Source: Chasing Aphrodite
Source: Law Enforcement Focuses on Asia Week in Inquiry of Antiquities Smuggling