A quick overview of courses and degree options.
Am I taking students? Why yes I am! We've got a lot of great things going on at the University of Glasgow. Something for everyone. Have a look below. Do any of these situations describe you?
If you have any questions at all, don't hesitate to contact me.
"I have a general interest in the topic"
Join my absolutely free, fun and informative online course Antiquities Trafficking and Art Crime. It's going to be great. Although you move at your own pace through the activities and videos, there will be some exciting discussion on the forums all the way through.
This is a low key option, a taste of this kind of research, and a must if you are considering further study in this area.
"I'm want an in-depth distance learning degree"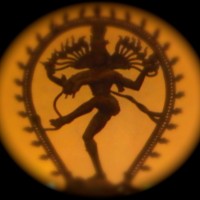 Have I got the Postgraduate Certification for you!
Starting in September, I will be running a part-time distance learning master's-level degree programme also, incidentally, called Antiquities Trafficking and Art Crime. These are full, accredited master's courses at the University of Glasgow: the same as what you'd get in person. This is the perfect option for those of you who are working, who are considering a change of research focus, who want professional or personal development in this area, or who just don't want to schlep all the way to Glasgow. There is even the option to take only one or two of the courses if you want to just focus on a particular area.
I am honestly very excited by this PGCert programme. It has been in the works for some time and I think represents a true diversification of learning options in this field. Join me for it!
Find out more here. Apply here.
"I want a full master's degree"
Well come study with me at Glasgow!
On-site Glasgow master's students in Criminology (as well as Art History, Archaeology, and Museum Studies) have the option of taking one or more of my Antiquities Trafficking and Art Crime master's-level courses as options on their full degree. There is also an in-person Antiquities Trafficking course that is an option on the degree as well. Students completing a Criminology master's on this topic would be expected to complete a dissertation on this topic supervised by me.
There is a move afoot for a Provenance Studies master's programme in our Art History department which would also have my online courses as options as well as the possibility of a dissertation supervised by me. Details forthcoming but you can contact me to register interest.
"I'd like to start a PhD"
Well I'm taking PhD students. At the moment, it is easiest for me to supervise Criminology and Sociology PhD projects. There is some space for me to supervise in an arts related field (Art History, Archaeology, etc), but the internal workings of universities mean that this will have to be a discussion. The realities of multidisciplinary research.
If you are interested in applying to do a PhD, please contact me and include a CV and a short statement of your research interest and proposed PhD topic. We can work from there.
"I'd like to be a visiting PhD student"
This seems like a popular one lately! The University of Glasgow has very limited desk space for visiting students and this is one of our primary constraints. We may have to turn you down if there is no space for you. The best thing to do is contact me with a CV, a statement about your project, and (MOST IMPORTANT) a clear statement about what you expect from the visiting experience.
I warn that the University of Glasgow does charge visiting PhD students both for my supervision time and for use of Uni resources. We also have no financial aid or funding for those charges, those would be up to you.
"I'm looking for a PostDoc"
Cool. This could be very good for both of us. Depending on the strength of your project and your fit with the centre, we may be able to host you.
I warn, we currently have no internal postdoc funding. None. Zip. Thus any postdoc/fellowship moving and shaking will have to be on your part. I may be able to help you with some end-stage development of the proposal, but the idea is going to have to be your own and you are going to have to do the legwork on finding and applying. Contact me to tell me what you're working on it but I likely can't help you until the end stages.