Including a chapter in English by me and Diāna Bērziņa on Mexican antiquities in contemporary European auctions
Attention Spanish speakers and readers, there's a new book out! El Expolio de Bienes Culturales, edited by Luis Pérez-Prat Durbán and Zara Ruiz Romero has just been published by the Universidad de Huelva. Even better, the PDF version of the book is available for FREE. Please visit the publisher website and buy your physical copy or download your free PDF: https://www.uhu.es/publicaciones/?q=libros&code=1304
It is quite a pretty book with lovely design elements. That shouldn't matter, but it does. I like it.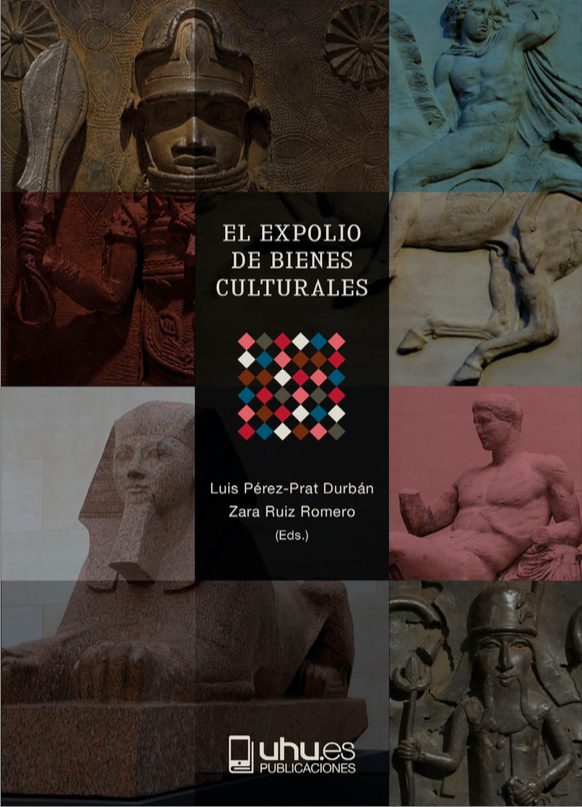 Our chapter is called "Criminological Frameworks for Understanding Mexican Antiquities in Contemporary European Auctions" which, you will note, is *not* in Spanish. To my eternal shame and regret I am unable to write anything longer than an email in Spanish. Anyhow, that means that non-Spanish speakers can also take a look. Here is an excerpt:
In this contribution, we will discuss some of the reasons that auctions of looted and trafficked Mexican antiquities continue to take place. We will briefly present some of the features of the market for pre-Conquest Latin American antiquities that support illicit trafficking and sale, and we will then point out some of the specific issues that are visible within the previously-mentioned Millon auction. We assert that these issues are not unique to the auction in question but are rather representative of this market as a whole. Following this we will put forward two framing techniques from the field of criminology which we can use to better understand this market and the behaviour or people within it. While the applications of these criminological frames are expanded upon in other publications, they are offered here as devices for scholars outside of the criminological field to consider. We conclude with some comments on how we can more effectively respond to these auctions in the future.