At least in many places. I swear this title has context.
Something that comes up quite often in classroom and public discussions about private collection of antiquities and the antiquities market is the belief that private collection preserves artefacts and the market protects heritage. While some collectors certainly conserve and preserve the pieces in their possession, in many countries there is nothing that says they MUST and that is a problem.
When talking about this I often point to Ai Wei Wei's "Dropping a Han Dynasty Urn":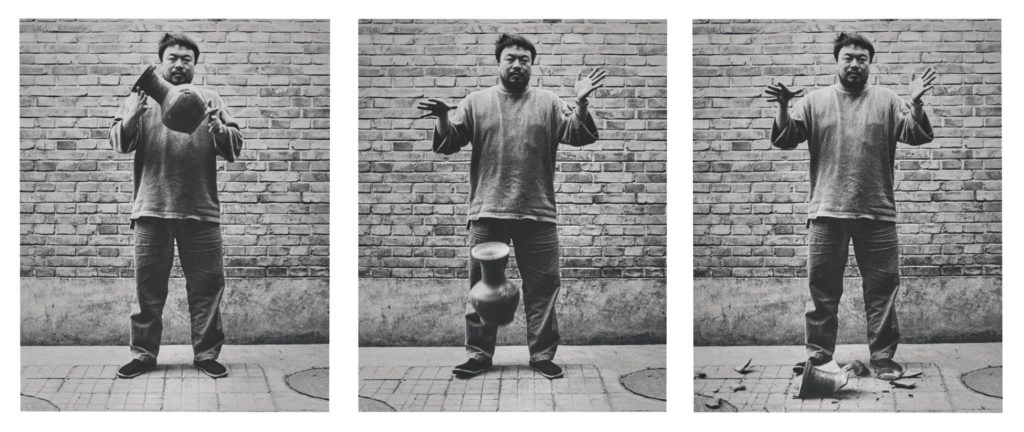 "Look", I tend to say, "if I buy an antiquity, there's nothing stopping me from going outside and smashing it in the back garden." People usually get the point, but, beyond Ai Wei Wei, I suspect they think "but, really, who would do that?"
Well I've just got another example via Episode 2 of Jon Ronson's podcast The Butterfly Effect, and it's memorable.
Titled "The Fallow Years Between Teen & Milf", in that episode Ronson explores the effect of porn super sites and algorithms on the greater porn industry. He finds that female porn performers who are too old to be seen as "teen" and too young to be seen as a "mother type"can no longer work in the industry, and that some of them turn to creating custom pornography videos for clients. The clients dictate every aspect of the video so that it is tailored it to their own interests and fetishes. At the end of the episode, the porn actors and producers that Ronson interviews share their most shocking "made-to-order" porn video. This, this is my new example of the market as not truly a force for preservation.
The man who ordered the video is a collector who, for 40 years, collected rare stamps. The video depicts female porn performers in schoolgirl uniforms finding his REAL stamp collection in a room, tearing it to bits, stamping on it (something the collector specified needed to be included), and lighting it on fire. His real collection. Totally destroyed. The producers said that the collector loves the video and has told them he watches it every day.
Yes, yes, stamps aren't antiquities, but it is the same idea. A private collector of antiquities can do what they want to their privately held collection, including smashing it as art like Ai Wei Wei, or having it set on fire by porn performers. Extreme, but totally legal. Antiquities destruction pornography is *ahem* significantly less possible on objects that are either left in the ground or are preserved within the national museum system of their countries of origin.
The only way to have private collecting AND the preservation of antiquities is to mandate a base level of care for cultural objects with punishments for violations. Some countries do this already, but not the big pro-private-property, market countries.
Final note: There are videos of stamp collections being burned on YouTube (sans the porn performers). At least one commenter notes that it is "erotic". This is a thing?! I'm not going to search for the equivalent antiquities destruction videos because I'm terrified that I'll find it.